Only for Bangladesh. If you are from other region, we will cut 5% of your payment & 95% amount will refund you.

How to Order Free Fire Diamonds? কিভাবে ফ্রি ফায়ার ডায়মন্ড অর্ডার করবেন?
How to place order:
Free Fire Membership নিতে প্রথমে Membership select  করুন। তারপর order করুন। Order পেজ এ আপনি Player ID  বসানোর option পাবেন। সেখানে আপনার Player ID টি দিন। এরপর সব অপশন পুরণ করে পেমেন্ট কমপ্লিট করুন। পেমেন্ট কমপ্লিট করতে কোনো ফি নেওয়া হয়না। এই Order কপ্লিট করার ১০মিনিট থেকে ১ ঘন্টার মধ্যে আপনার আকাউন্ট এ Membership চলে যাবে।
Like other gaming Royal passes used in PUBG Mobile, Free Fire also has weekly or monthly passes. These memberships are usable for getting different products for Free Fire. The user can obtain various items like weapons, wild animals, and skins by subscribing to the membership.
Moreover, purchasing the membership will also provide you free diamonds which will also help you in getting an approach to the premium quality characters . Some of these include, DJ Alok, Chrono, Misha, Nikita, Kelly,Kapella, and many more dashing super characters.
Free Fire Diamond aids the user in getting weapons, wild pets, weapons skins, and items available in Store. Moreover, you also get a chance to participate in Luck Royale and Diamond Spin. These deals help you obtain various distinctive character skins as well as weapon skins. You can also get weapon upgrades and even cosmetics with these Top-Ups. These Diamonds also enable the user to get a membership.
Cheaper/lower price than tinams shop
You can use it by simply redeeming your code. Enjoy all the characters, weapons, and skins with just one click and make your gaming experience top-notch.
How to top-up Free Fire Diamond?
Select the Diamond denomination.
Select quantity and click buy now
Enter name, Email, Phone number, Enter your Free Fire Player ID (Make sure you add right Player ID).
Check out and select your payment method.
Once payment is made, the Free Fire Diamond you purchased will be credited to your Free Fire Account shortly.
Free Fire Diamonds Buying Steps:
Only Player ID  is needed for Garena Free Fire Diamonds top-up.
You may stay logged in throughout the transaction, once the top-up is completed, you will receive the Diamonds in your Garena Free Fire account.
Please enter your Player ID correctly to avoid delay on Diamonds top-up.
How to find Free Fire Player ID?
Use your account to login the game.
Click on your avatar in the top-left corner.
Your Free Fire Player ID will be displayed.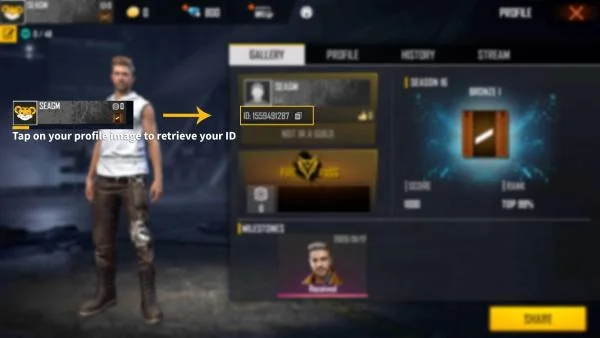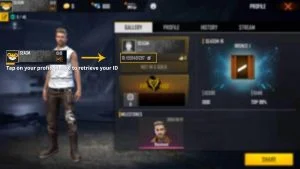 Bdgamesbazar.com prepaid card also available lowest price